Bio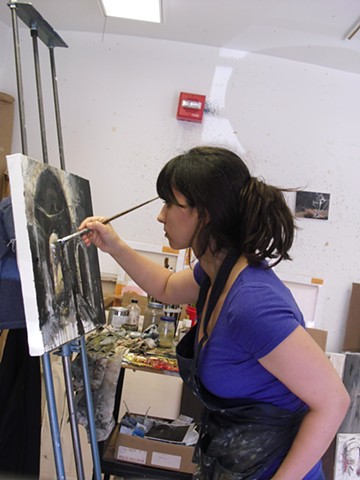 My name is Soulaf. I go by Soully (rhymes with Julie.) I was born and raised in Damascus, Syria. I received my BFA (2008) and MFA (2013) from Indiana State University.
I am a painter and a printmaker. The works you see here are translations of internal and external landscapes. Some are from memory, some from observation and others are interpretation of emotional experiences.
My work has received numerous awards and grants throughout the years, and I continue to participate in solo and group exhibitions, and artist residencies inside and outside the U.S.
I live and work in Terre Haute, Indiana with my two dogs, cat, and many many plants.